Healthy Outback Communities (HOC)
What is Healthy Outback Communities?
Access to local healthcare services is essential to health equity and quality of life, yet it remains a significant barrier for residents of rural and remote communities.
Healthy Outback Communities (HOC) is a new model of health and social care to improve health access, equity and outcomes for people living in remote Western Queensland.
Rolling out in Boulia, Diamantina and Barcoo Shires
A wellbeing workforce, built for the bush
Healthy Outback Communities will deliver new, integrated ways of working and local teams of wellbeing connectors to connect residents with community services and support. 
Backed by the Bush. Powered by the People.
This community-led, place-based initiative is a collaborative, cross-sector effort that places health and wellbeing in the hands of local residents and communities. Residents and families are supported to take control of their own health and wellbeing journey by 'linking up' to local support.
Our Partners
Healthy Outback Communities is governed by the HOC Alliance, a collaborative group of partners across the community, social and primary care sectors.
Together, we're bringing health and wellbeing back to the bush.
---
---
Redefining engagement, navigation and access
Healthy Outback Communities redefines engagement, navigation and access to ensure that health care reforms reach everyone, everywhere.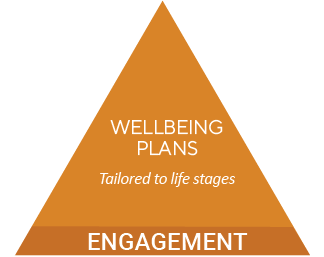 Engagement:
 Community and Personalised Wellbeing Plans to support residents as a whole and individuals for evidence-based visibility of local demand and service gaps.
Navigation: A Virtual Wellbeing Hub to provide clinical support, overcome issues of equity and access, and capture patient data and action plans in a single platform.
Access: A connected Wellbeing Workforce to build, embed and coordinate local knowledge and skills in the community.
Contact us
For enquiries, partnership opportunities or to join the Healthy Outback Communities initiative, contact us at hoc@wqphn.com.au
Western Queensland PHN's new health initiative (HOC) wins a National award - read the Media Release here
 
Together we can build a healthier future for Western Queensland.
Credits
The WQPHN website was developed and is maintained by Michael R.G. Hughes of Extremely Geeky.
Disclaimer
While the Australian Government Department of Health has contributed to the funding of this website, the information on this website does not necessarily reflect the views of the Australian Government and is not advice that is provided, or information that is endorsed, by the Australian Government. The Australian Government is not responsible in negligence or otherwise for any injury, loss or damage however arising from the use of or the reliance on the information provided on this website.