MEDIA RELEASE: Landmark Health Forum Commits to greater collaboration and better support for partners of rural and remote health workers
A landmark health forum in Western Queensland has heard one of the keys to maintaining a stable, effective health workforce in the bush is to provide better support for partners of re-located health professionals, half of whom experience burnout due to isolation and workload.
More than 100 delegates attended the South West Health Forum in Roma over the weekend, agreeing that better planning and greater collaboration through shared resources will improve patient care and help fill the gaps in rural and remote primary health care.
"Out here in the bush people don't care whose logo is on the shirt, they just want access to services that are affordable, as close to their communities as possible, and appropriate for them," Western Queensland Primary Health Network (WQPHN) CEO Sandy Gillies said
"Sharing resources not only means workforce on the ground, it also means sharing data about populations in Western Queensland, because at the moment the information is far too siloed across different organisations leading to reduced clarity on the burden of disease in certain communities."
"The Forum was very positive and showed there is a willingness to collaborate more and unshackle some of the jurisdictional barriers that have hindered cooperation in the past, a sentiment that pleasingly has parallels with what's being strived for at a national level in rural health," Sandy Gillies said.
The two-day Forum was a collaboration between Health Workforce Queensland and the WQPHN, featuring speakers including National Rural Health Commissioner Adjunct Professor Ruth Stewart, leading General Practice and Primary Care Researcher Professor Claire Jackson, and Adelaide medico Dr Chris Bollen.
---
Feedback from Key Delegates at the Forum
Chris Mitchell, Health Workforce Queensland CEO - "I took away a sense of hopefulness, a sense of genuine collaboration and saw significant opportunities of how we can work together, to make sure our patients are better off and our communities are healthier."
Associate Professor Geoff Argus, Director of Southern Queensland Rural Health – "Too often healthcare occurs in silos, so it was wonderful to hear about the incredible initiatives occurring across the South West at the individual organisation level and through collaborative partnerships in both health service delivery and health workforce solutions."
Matt Boyd, Acting South West Hospital and Health Service CEO – "It was a wonderful health forum and fantastic to see the commitment to continue to work with each other on improving the access and health of our communities by partnering to deliver projects, investigating innovative workforce models and co-designing models of care with our communities to meet their needs."
The full media release can be found here.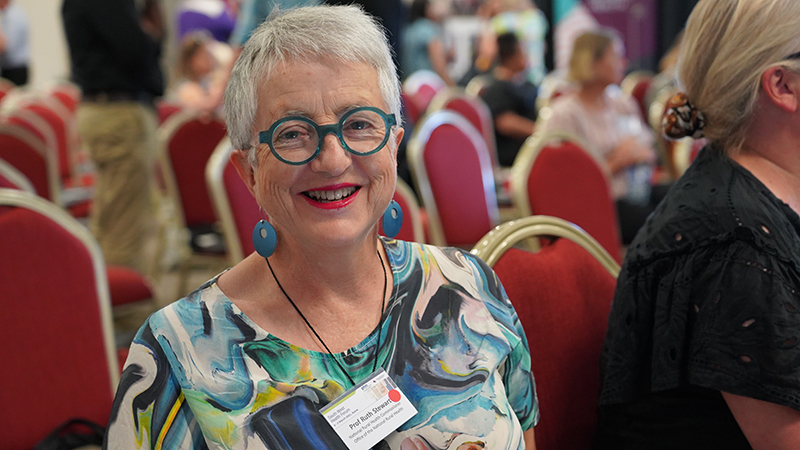 National Rural Health Commissioner Professor Ruth Stewart
WQPHN Primary Care Innovation Team members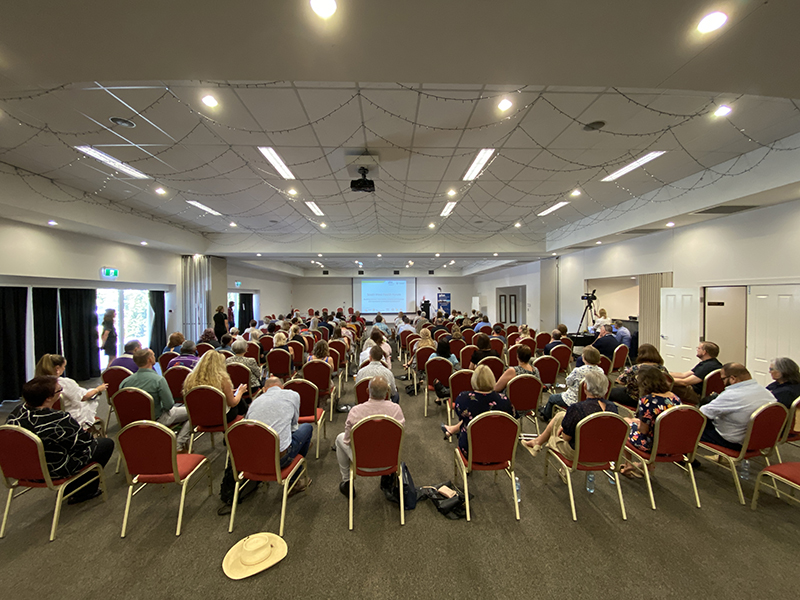 over 100 delegates attended the Forum in Roma
---
Media Liaison:
Paul Stone (WQPHN)  M: 0414 326 848  E: paul@sticksandstonespr.com.au