COVID-19 Consumer Information

General Information
Protect others and stop the spread
We can all help slow the spread of COVID-19 in Australia.
To protect others you must:
Read more about protective measures against coronavirus on the World Health Organisation website.
Where can I get tested?
There are five clinics in the WQPHN Region - view clinic list here
For a list of fever and respiratory clinics click here
To find a clinic in your region click here
Aged Care Information for Community
Mental Health Information and Resources
Help and assistance for Consumers
Healthdirect Australia has worked with the Department of Health to establish the Coronavirus Health Information Line on 1800 020 080 for non-clinical information about the COVID-19 to the public.
The original healthdirect helpline on 1800 022 222 is to speak to a registered nurse who will triage callers with symptoms. 
Due to unprecedented high number of callers to both lines, people can also find answers to common questions at the healthdirect website coronavirus hub.
Official Australian COVID-19 app & WhatsApp channel
Official app
The Australian Government has released an official app with the information you need to know about coronavirus (COVID-19).
Download the "Coronavirus Australia" government app in the Apple App Store or Google Play.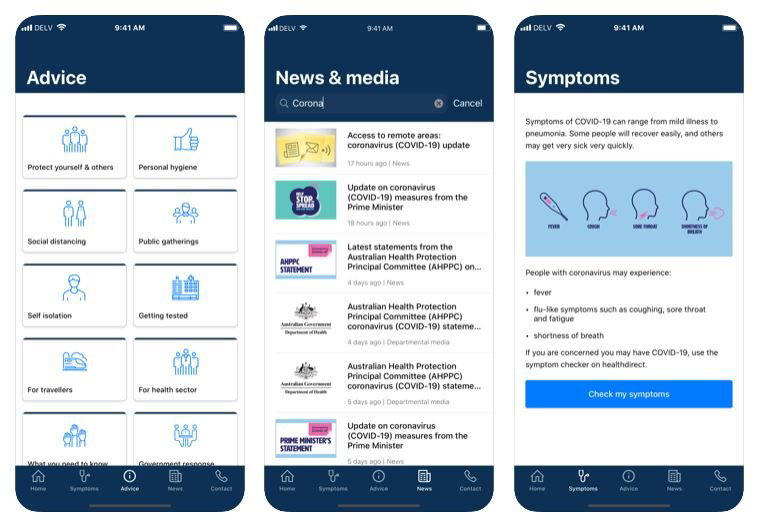 COVIDSafe app
The COVIDSafe app speeds up contacting people exposed to coronavirus (COVID-19). For more information visit the Department of Health website.
If you have a confirmed case, you need to isolate yourself to prevent it spreading to other people. 
Official WhatsApp channel
The Australian Government has started an official WhatsApp channel with the information you need to know about coronavirus (COVID-19).
Message +61 400 253 787 or go to aus.gov.au/whatsapp in your web browser to get coronavirus information you can trust from the official Australian Government chatbot.
WhatsApp is available from the Apple Store or Google Play.
Additional Help and Assistance
24/7 Crisis Line Services
Credits
The WQPHN website was developed and is maintained by Michael R.G. Hughes of Extremely Geeky.
Disclaimer
While the Australian Government Department of Health has contributed to the funding of this website, the information on this website does not necessarily reflect the views of the Australian Government and is not advice that is provided, or information that is endorsed, by the Australian Government. The Australian Government is not responsible in negligence or otherwise for any injury, loss or damage however arising from the use of or the reliance on the information provided on this website.