MEDIA RELEASE: Western Queenslanders urged to speak up about caring for our most vulnerable in the community
FEEDBACK OPPORTUNITY: Community Forums held across the West to pinpoint health support for people with disabilities and elderly residents.
Mount Isa

Thursday 26 May
9:00am-12:00pm

Ibis Styles

Corner Camooweal Street

& Rodeo Drive

Mount Isa

Charleville

Tuesday 7 June
9:00am-12:00pm

Charleville RSL

Memorial Club

37-39 Watson Street

Charleville

Barcaldine

Wednesday 22 June
9:00am-12:00pm

Barcaldine Shire Hall

71 Ash Street

Barcaldine
Western Queenslanders are again being urged to take up an opportunity to have their say about disability and aged care services in their region.
Following a successful round of Community Consultation Forums in 2021, the Western Queensland Primary Health Network (WQPHN) is again going out into the community to gather feedback on disability support services and health support for our older residents.
WQPHN CEO Sandy Gillies said key decision makers will attend the Forums so that community members, local health practitioners and patients can convey their lived experienced of primary health care in the bush.
"Because of the vast distances we encounter in the bush, we have to ensure that all the services that are available are coordinated and working together, because we don't have the luxury of health professionals in our towns on a full-time basis," Ms Gillies said.

"So in order to get that collaboration working effectively, we must hear from those on the ground who can tell us immediately about what's working and what's not, and importantly having people in the room who help make decisions about the future of the support services in our patch."
Recent health data* shows that in 2021 more than 1000 people in Western Queensland needed assistance with a severe or profound disability, however fewer than 800 accessed the National Disability Insurance Scheme (NDIS).
And with more than 13% of Western Queensland residents aged 65 and over, WQPHN Executive Manager Leisa Fraser said the need for tailored support services will only become greater.
The full media release can be found here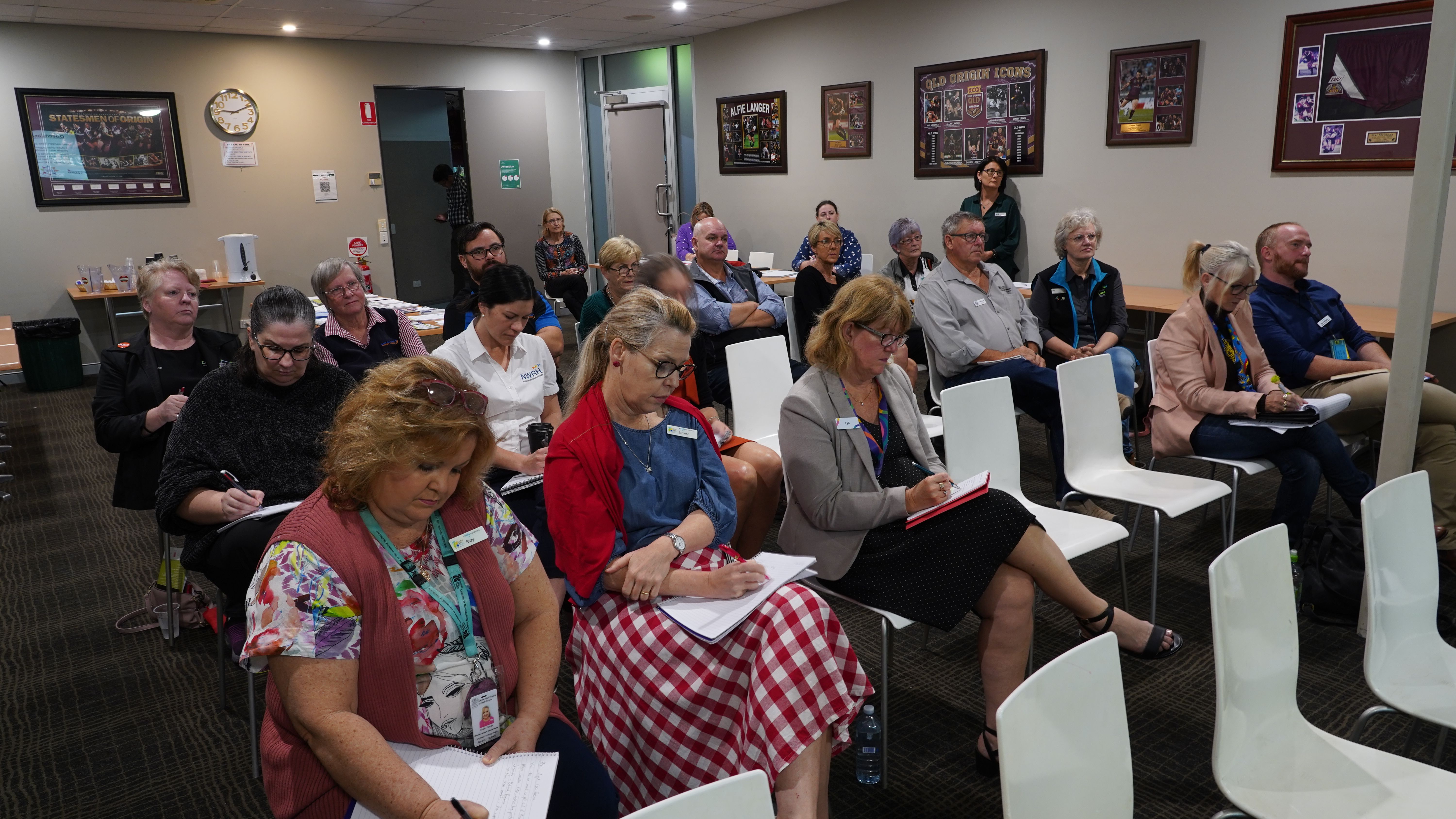 Attendees at the 2021 Forum in Longreach